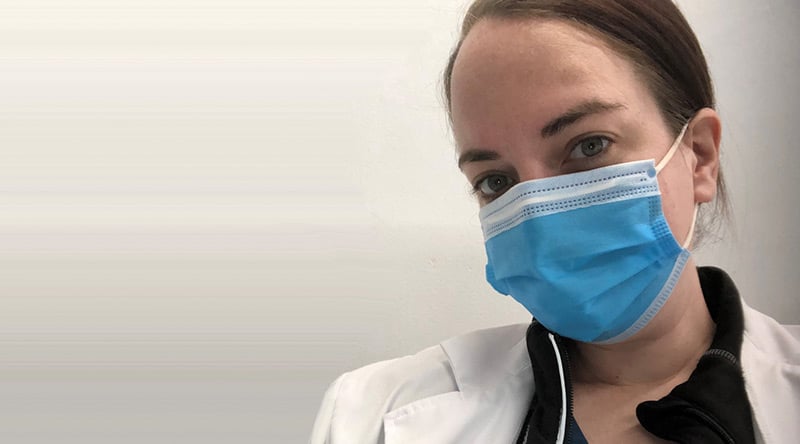 Caitlin Jachimczyk RN is one of our family teams.
Her Mom also works for OHC and they job share early morning covid clearances at a organic meat packing company.
We are happy to have Caitlin as part of our team!
Here is Caitlin's story:
I went to nursing school because I knew I wanted to follow in my mother's footsteps and care for those in need.
I have been a nurse for a little over ten years and for the last eight years I have worked in an ICU. I have also worked in home care, school nursing and on an orthopedic floor.
A co-worker of mine mentioned that he was doing screening jobs in occupational health at OHC and I was very interested. It is such a flexible job being a mother of two little ones !
For the past few months I have been working at warehouse screening the employees for COVID. I have found this job very rewarding as I have met so many kind people.
For advice for the next generation of nurses- always be kind and treat everyone as you would want to be treated.
I have two little children – 2 and 5 years old. I love taking them on new adventures with my husband. We are looking forward to the warm weather!!